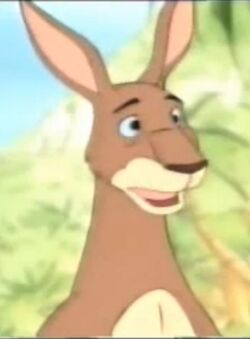 Woomera is one of the animals in the Noah's island who live on the Island.
Woomera is a kind hearted and strong minded red kangaroo who can sometimes be very stubborn. Woomera was a nurse to baby joeys back in Australia before she joined the zoo so hence becomes a nurse alongside Rocco, the island doctor.
She is good friends with Rocco but is not too keen on Reg. Woomera has a very pronounced Australian accent. She become mate with a kangaroo named Chip.